Successful performance test of the new Egger Elbow Propeller Pump generation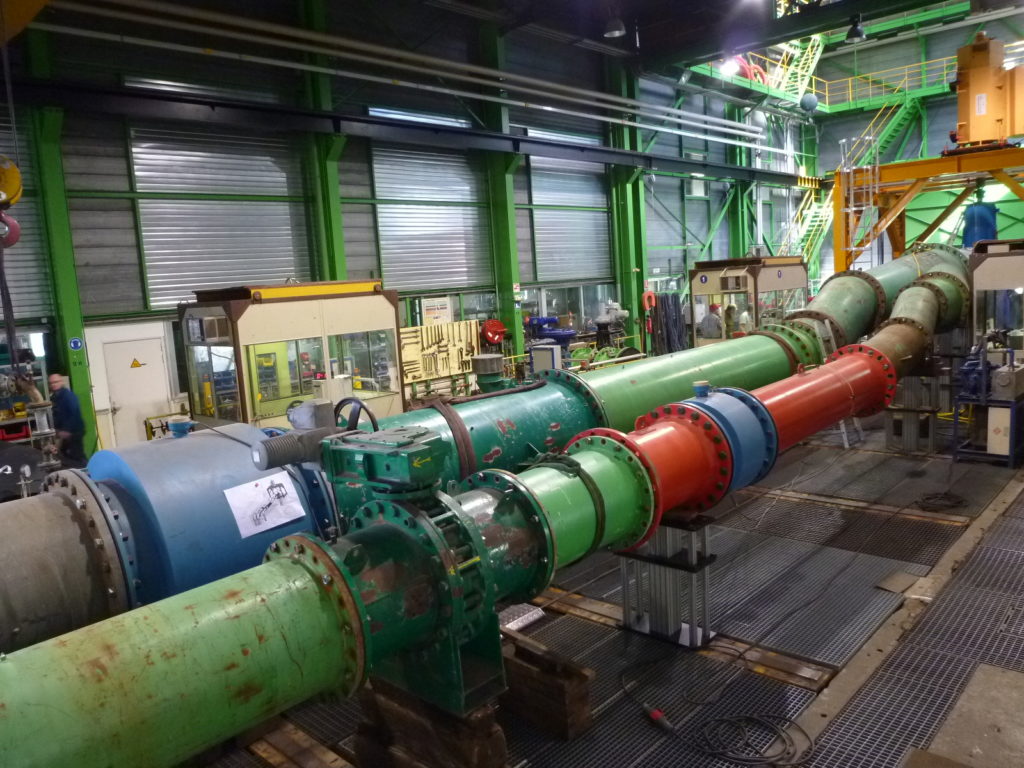 At the official test facility of the Centre Technique des Industries Mécaniques in Nantes (CETIM), two new Egger axial pumps of nominal sizes DN 800 and DN 900 were measured successfully. The new three-bladed version is a hydraulic development of the proven Egger elbow propeller pump and meets the changing market requirements of larger quantities at lower delivery head. The test runs were carried out on the official test bed according to ISO 9906. Maximum efficiencies of more than 78% were achieved.
For more than 65 years, Egger has been manufacturing tube-type propeller pumps and has numerous reference plants in the salt industry in evaporation plants, but also in the paper and sugar industry as well as in the wastewater technology.