Increasing the availability of intake pump stations – Case study
The Saarland Waste Disposal Association significantly increased its plant intake pump station availability by exchanging existing impeller channel pumps for pumps with patented vortex hydraulics. Results of a long-term test (12 years).
Problems with blockages and wear prompted the Saarland Waste Disposal Association, which runs the wastewater treatment plants at Dagstuhl and Lebach, to replace its relatively new single-channel impeller pumps. Despite their nominally better efficiency, with Egger pumps equipped with patented vortex hydraulics.
The Wadern-Dagstuhl wastewater treatment plant is equipped with a storage sewer that allows it to accept overflow sewage and rainwater. In some cases, complete emptying was carried out several times per week, and each time, the wastewater treatment plant's feed pumps suffered downtime because of blockages. Each blockage required several man-hours for cleaning and correction.
Over time, hydraulic imbalances arose in the pump, causing increased wear on the casing wear rings and breakage in the coupling base brackets. This significantly reduced the originally attractive efficiency of the impeller channel pumps which realistically is only a clean water efficiency value.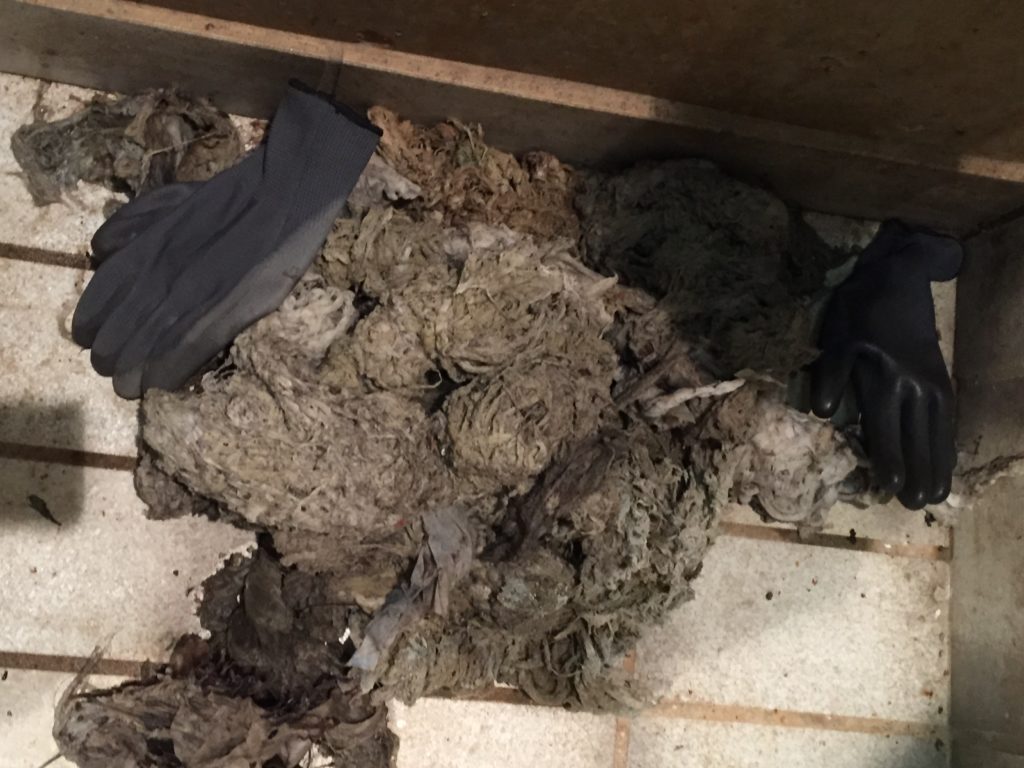 Picture: Blockage accumulation on impeller channel pump
Due to the high personnel requirements, the significant repair requirements, and the increased energy requirements at the Wadern-Dagstuhl wastewater treatment plant, an Egger Turo® vortex pump with a completely retreated impeller was put into operation as a replacement in 2003. After the pump had operated for a year without blockages or malfunctions, the remaining pumps in the Wadern-Dagstuhl wastewater treatment plant intake pump station were also replaced with Egger Turo® vortex pumps in 2004.
After two more years of positive experiences and error-free feed pump operation at the Wadern-Dagstuhl wastewater treatment plant, the operators decided to replace the impeller channel pumps for raw sewage at the plant in Lebach with Egger Turo® vortex pumps.
Without particularly large maintenance costs, the pumps remained in continuous, error-free operation for 12 or 10 years, a running time of 40,000 operating hours. In order to avoid bearing damage and consequent costs, the Association decided to conduct a preventive general overhaul. As a part of the planned maintenance, the pumps, one after another, received a general overhaul at the Emile Egger & Co GmbH Service Center in Mannheim. No hydraulic parts required replacement. The highly wear-resistant chromium-molybdenum chilled cast impellers showed no signs of wear.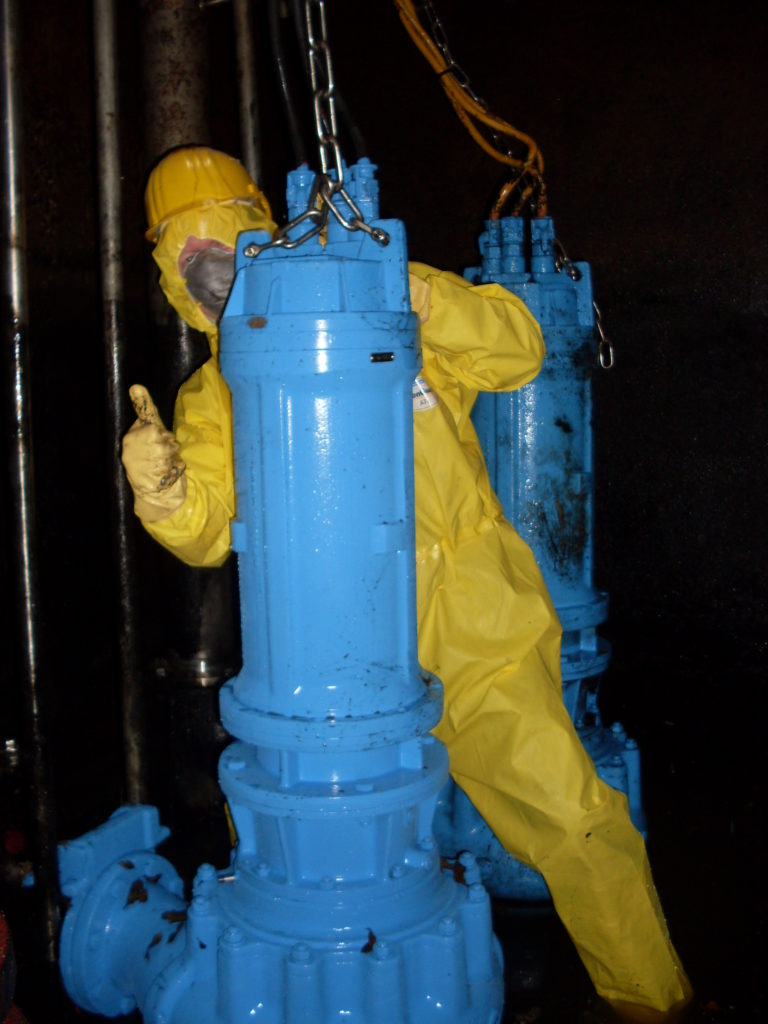 Picture: Egger vortex pump in the sump