Egger pump series in superduplex for the salt industry
A company from the salt industry required pumps with high demands on wear, corrosion, partly low NPSHA values and requirements for a food grade material design according to FDA. The finished product is used in the pharmaceutical sector.
The good references at other locations contributed to Egger being awarded the contract for nine pump units, including a central sealing pressure supply for the mechanical seals.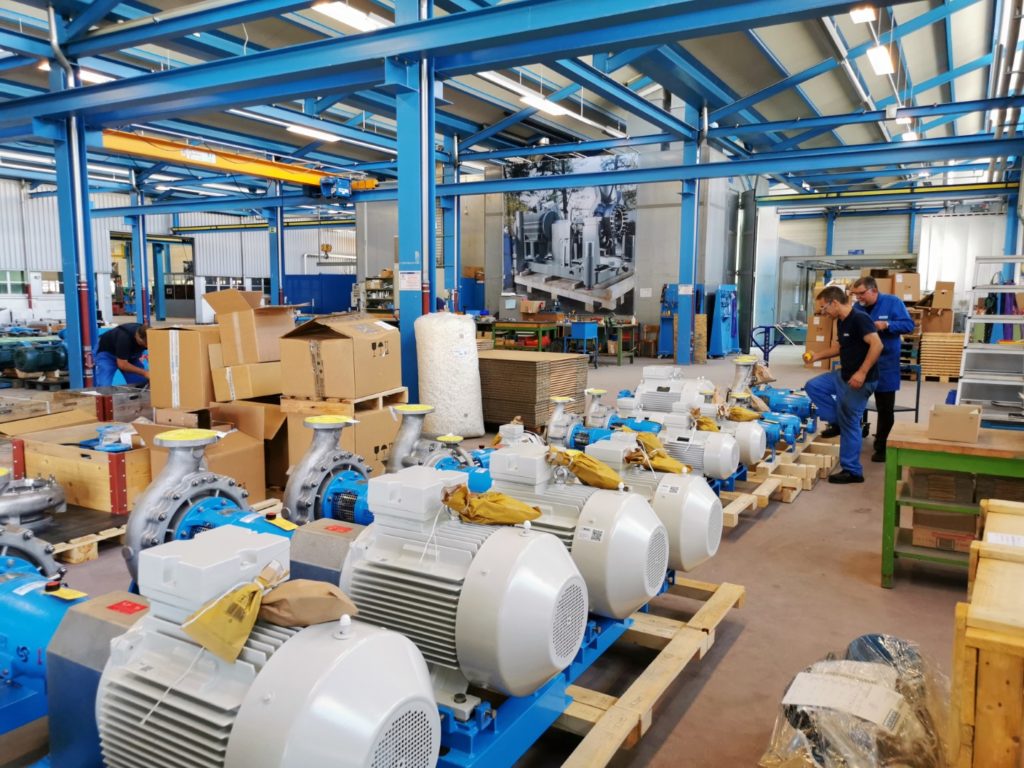 A special feature here was the customer's material specifications, which called for a material quality with at least 25% Cr content and more than 4.8% Mo content, as well as a PREN number > 40. We selected Superduplex 1.4469 as the base material and successfully coordinated these higher material requirements with the foundries.
Through clever type selection within the Egger manufacturing program, the spare parts requirement was kept to a minimum. Accordingly, only five spare pumps and motors were ordered for the complete package.
Despite the adverse circumstances of receiving material from sub-suppliers on schedule, we were able to deliver the pumps to the customer in mid-August. The key to the successful delivery was regular project meetings with the customer and sub-suppliers, in which all deviations from the production plan were addressed and appropriate solutions worked out.