Egger Turo® pumps in a tight space in Lingen DE
The existing main pumping station of Lingen in Niedersachsen has been renovated and adapted to the increased demands on the quantity and type of waste water.
Egger solved the problem of a very tight space in the pumping station by installing four big Turo® pumps with a special waste water impeller "TA" in vertical design. The vertical vortex pumps are all equipped with a contact less hydrodynamic seal type Eurodyn®. Thus, the complete pump unit is absolutely safe to run-dry!
The pumps were put into operation in April 2015 and have been running smoothly since then.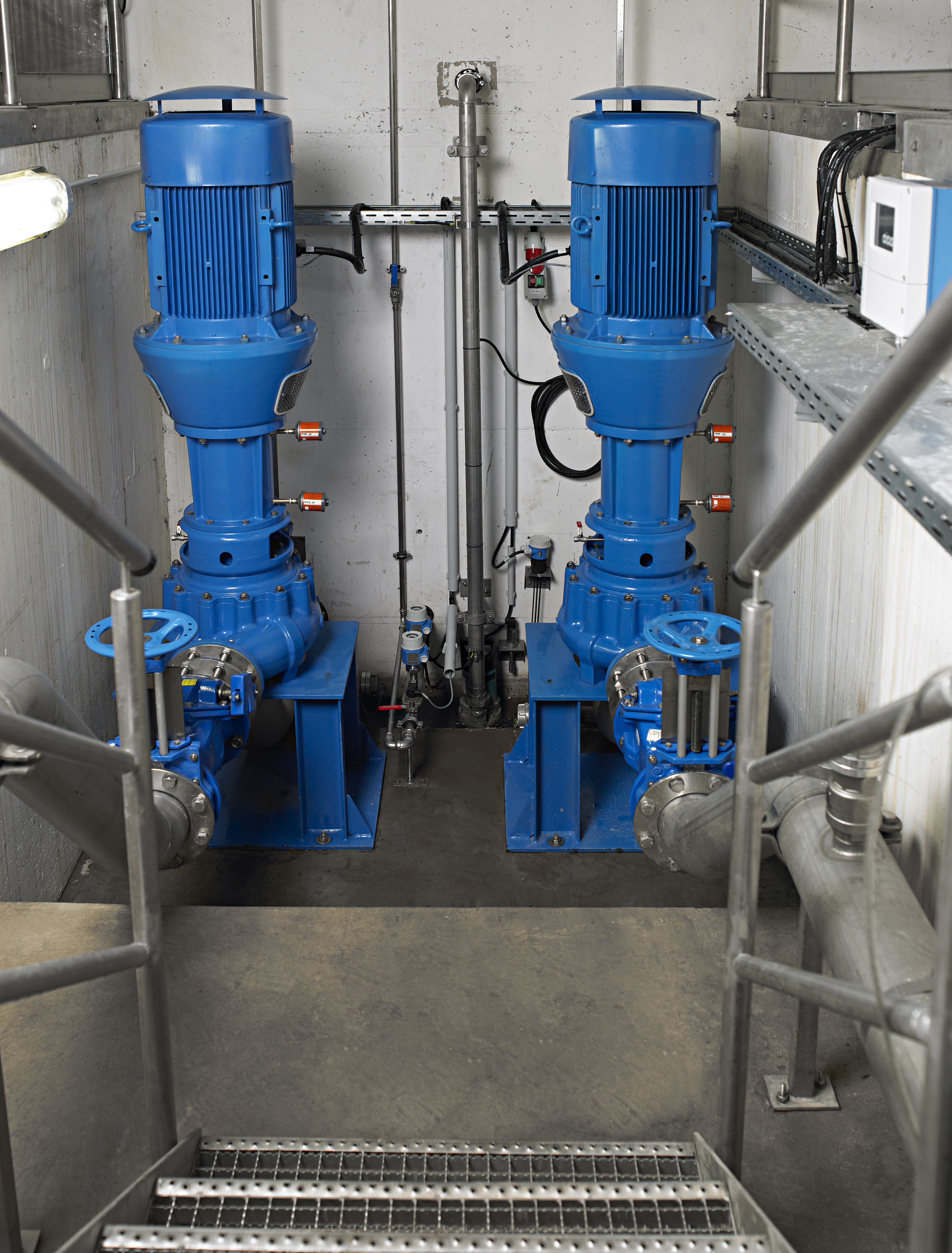 Raw sewage pumping station in Germany with Turo® Vortex Pumps in vertical design