Egger Pumps for the Offshore Industry
Egger has taken part in many offshore projects, one of them is the Goliat FPSO.
Goliat is the first oil field to be developed in the Barents Sea, and thus sets the industry standard as activity migrates ever further north. Goliat field is an offshore oil field in the Norwegian sector of the Barents Sea. It is located 85 kilometers northwest of Hammerfest. The license is owned by Eni Norge AS (operator, 65%) and Statoil Petroleum AS (35%). This platform concept was judged to be the best following a design tender competition for the Goliat FPSO contract specially-tailored to the Arctic climate.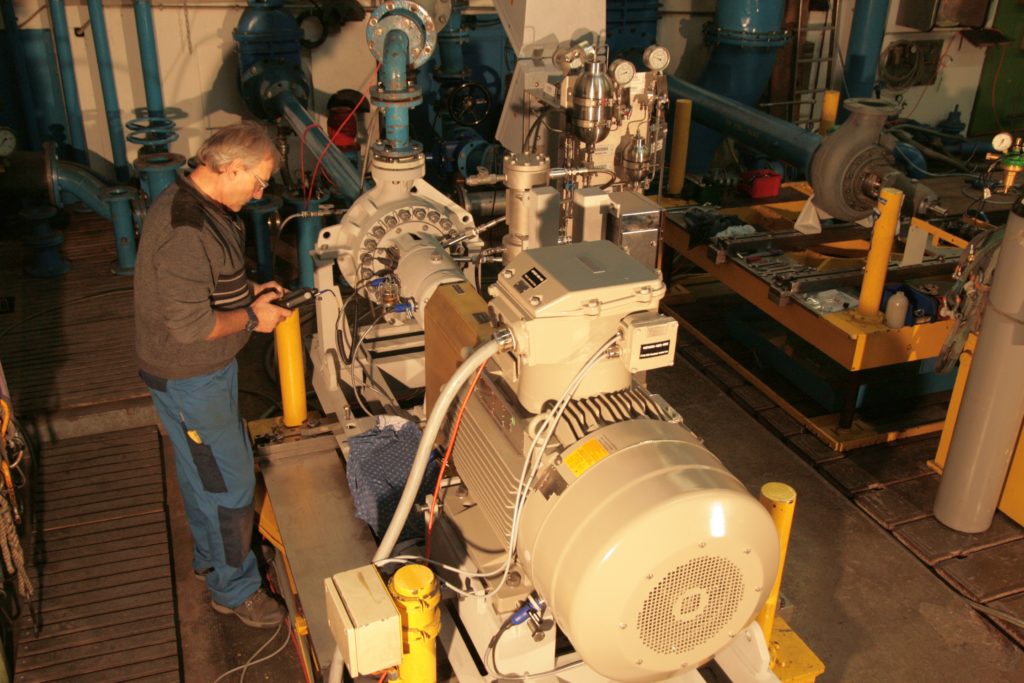 Goliat has a measured diameter of 100 meters, weighs 64,000 tons, can produce 100,000 barrels of oil per day and temporarily store up to 1 million barrels. Nearly 120 crew members make up the permanent staff. Two custom-built shuttle tankers, each with a capacity of 850,000 barrels, transport the "Goliat Blend" oil grade to different European ports of destination.
Egger has supplied pumps in the offshore industry in North Sea, Norwegian Sea, Caspian Sea and Brazil. This to different FPSO (floating production storage and offloading vessel) or drilling platforms. The pumps are tailor made to withstand the high level of quality and technical requirement of offshore industry.
Typical applications involve booster pumps, slurries pumps, drilling fluid, flare pumps.