Corporate Social Responsibility Certificate (CSR)
Following the request of our main clients, we evaluated our performance in the field of corporate social responsibility (CSR).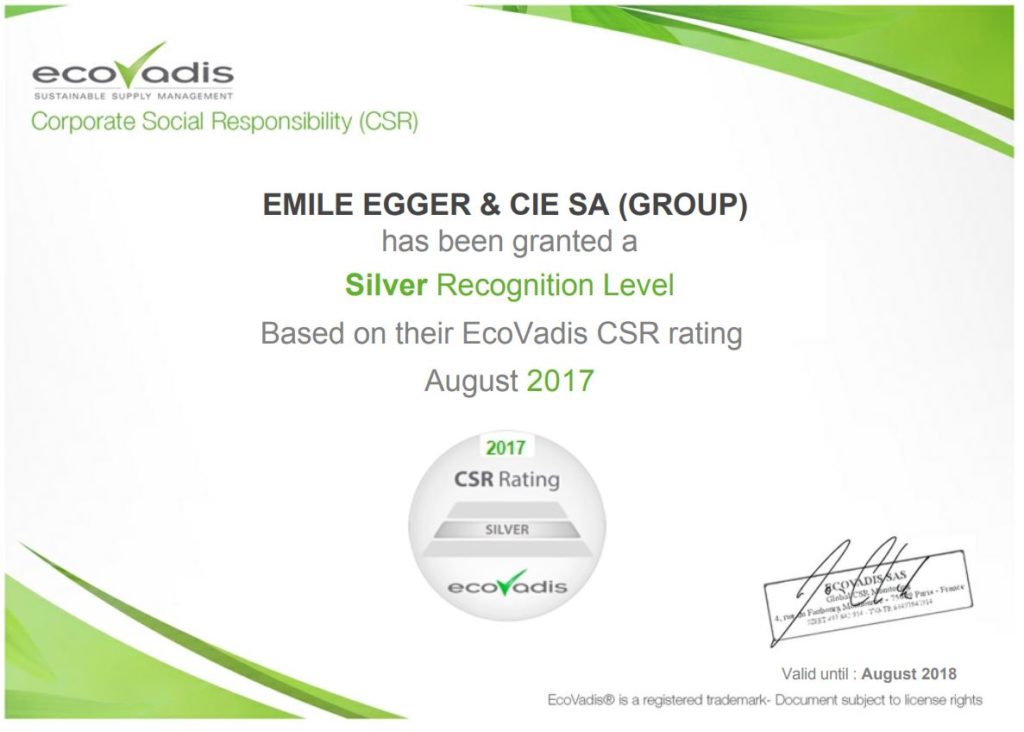 This evaluation carried out by EcoVadis is based on 4 themes: environment, labor, fair business and sustainable procurement. The result of this evaluation positions us in the top 10% of suppliers evaluated by EcoVadis in all categories.
The CSR commitment of Emile Egger & Cie SA is thus confirmed by obtaining an evaluation certificate. For more details see document below.
-> Corporate Social Responsibility Certificate (please click on this link to learn more)