Aeration air flow control on WWTP Jena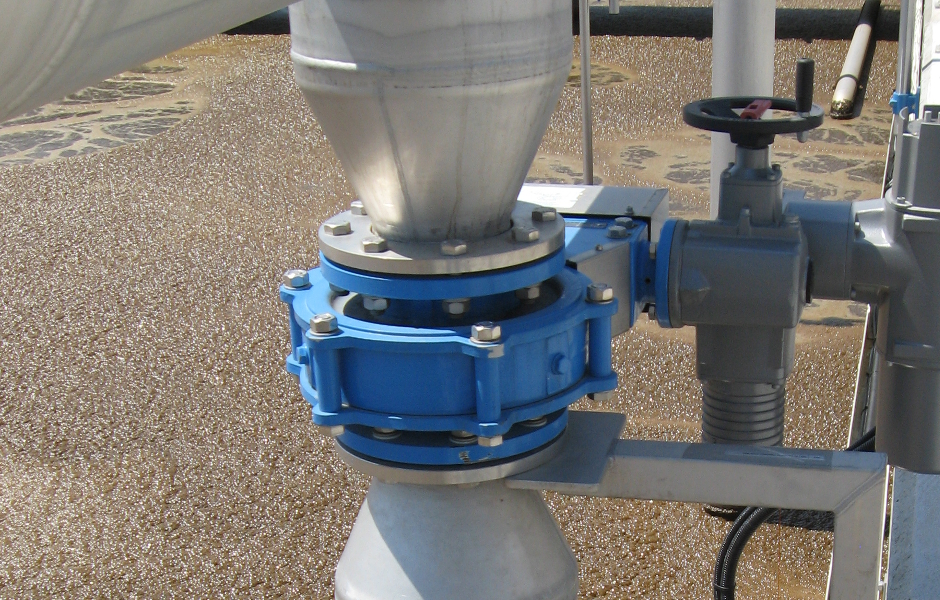 At the sewage treatment plant of Jena in Germany four decentralized closing square-diaphragm control valves were replaced by Iris® Diaphragm Control Valves with a nominal diameter of DN 200 (8"). The adaptation to the existing pipeline was carried out with special flanges.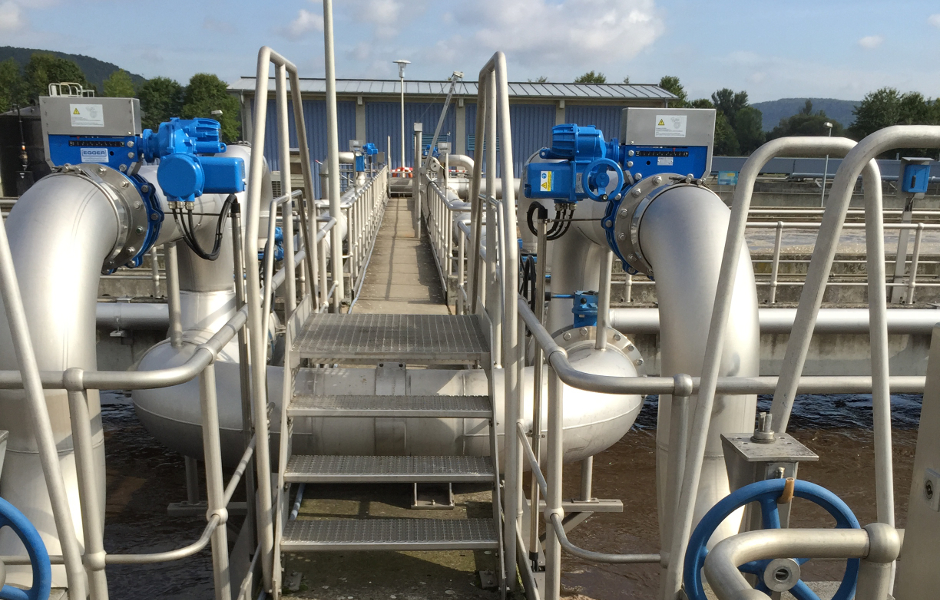 With the use of Iris® diaphragm control valves a substantial improvement of the oxygen control accuracy could be achieved. Control accuracies of oxygen set points of ± 0.1 mg O2 are now possible.
By precise adjustment and utilization of the Iris® valve operating parameters, the compressor pressure could also be reduced to a minimum.
By using of a sliding pressure control, the blower pressure could be reduced by 35 mbar with an optimum opening degree of the Iris® valve aperture from 70 to 95%. The resulting energy savings are in evaluation.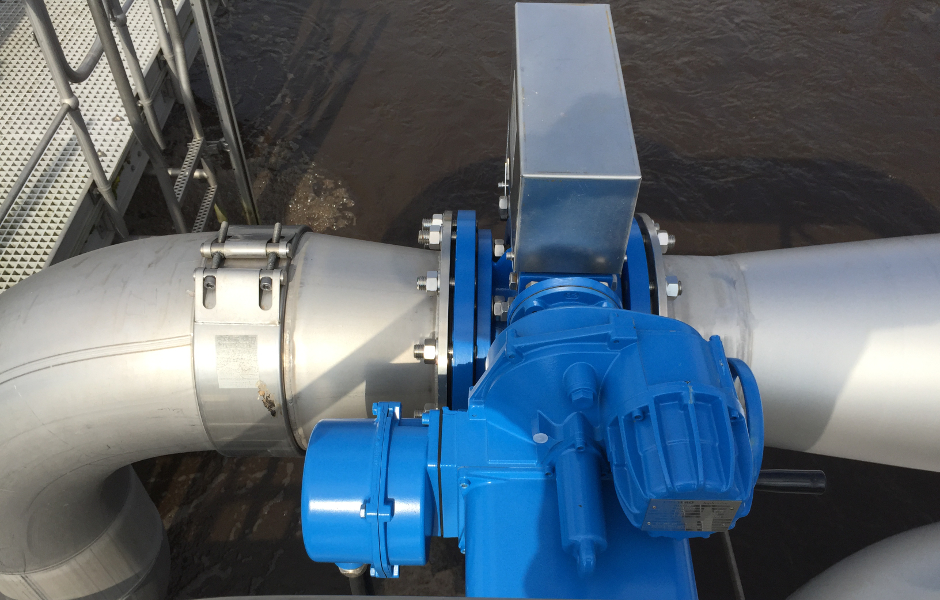 More detailed information under the following link: Air Control of WWTP Jena