UNOX Pure Oxygen System Upgrade with Iris Flow control valves for New Orleans Sewer and Water Board
Egger replaces 8 inch butterfly valve with a 4 inch Iris® Air Flow Control Valve helping New Orleans Sewerage and Water Board to achieve superior process control of their pure oxygen activated sludge wastewater treatment system.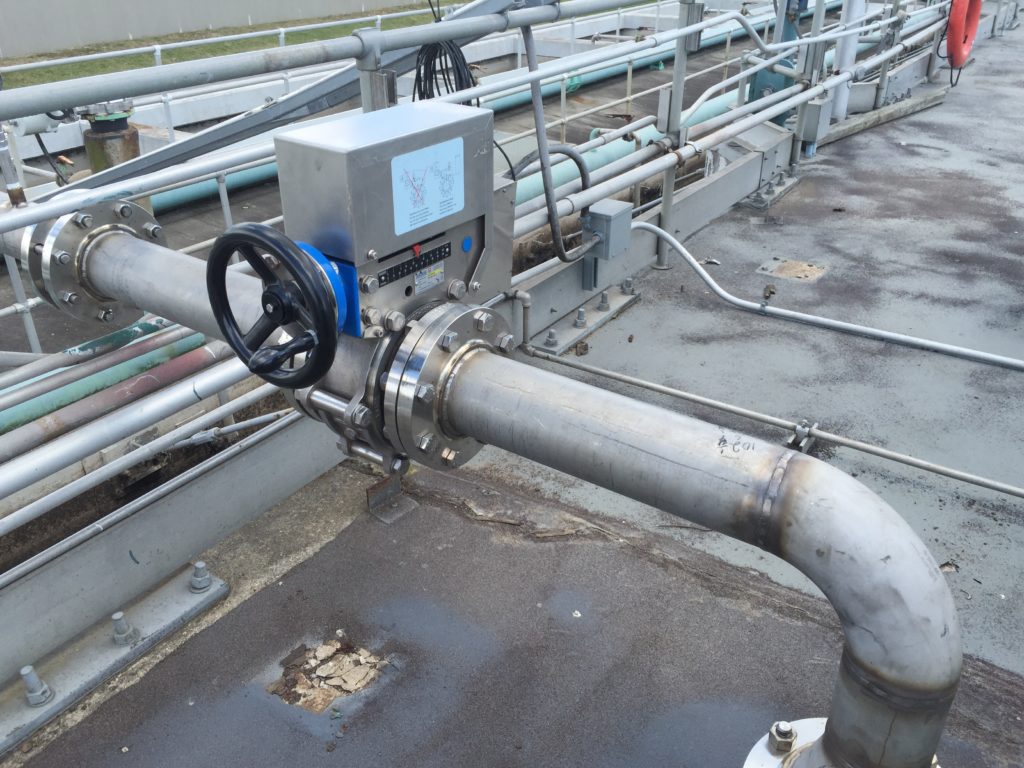 In conjunction with the plant operations contractor, Veolia Water, Egger is helping to modernize the twenty year old "UNOX" pure oxygen system with a more advanced & energy efficient Praxair "In-Situ Oxygenation" System. Veolia Water recognizing the benefits of and the superior performance characteristics capable with the Iris® valve contacted Egger Pumps based in Juliette, GA requesting an Iris® valve for a 30 day field trial.
The process objective was to maintain a constant 5 psig back pressure (see diagram) on the oxygen delivery header upstream of the Iris® valve. Engineers at Egger analyzed the operational parameters and determined that the existing 8 inch butterfly valve was operating inefficiently and has no practical flow or pressure regulating capabilities. The 4 inch Iris® valve in comparison could operate at about 55% open which is highly efficient and ideal for the control objective being sought.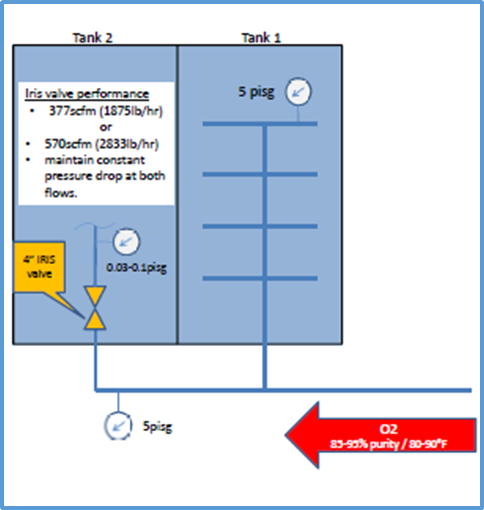 Egger's Iris® valve creates the ability to properly control both the flow of pure oxygen and maintain the correct header pressure. These two parameters are necessary to effectively operate swing aeration zones and establish both oxic and anoxic cells for total-nitrogen removal from the wastewater. Total nitrogen reduction is an environmentally desirable goal and denitrification reduces the total power requirement for the process. A double win.
The Iris® valve utilizes a full port design and acts like a centrally closing orifice offering accurate and repeatable performance with exceptional flow & pressure regulation resulting in better plant performance and real world energy savings!
How can Egger help you improve your aeration and process control while reducing energy costs? Contact us to learn more.