Iris® Diaphragm Control Valves at Munich Airport
Precise aeration air control with Egger Iris® valves at the Erdinger Moos Sewage Association
The Erdinger Moos Sewage Association treats the heavily polluted de-icing waters of the adjoining Munich Airport at the Eitting waste water treatment plant. In the winter months, 3.3 million m2 of traffic areas have to be cleared of snow and ice with the help of salt. The gutters, which run parallel to the runways, collect the dew water in retention basins before they are discharged to the Eitting WWTP. In addition, the aircraft must be sprayed in the winter with glycolic chemicals by mobile de-icing vehicles. The de-icing waters are treated at the airport's internal recycling plant, and non-recyclable residues are also carried to the Eitting sewage treatment plant.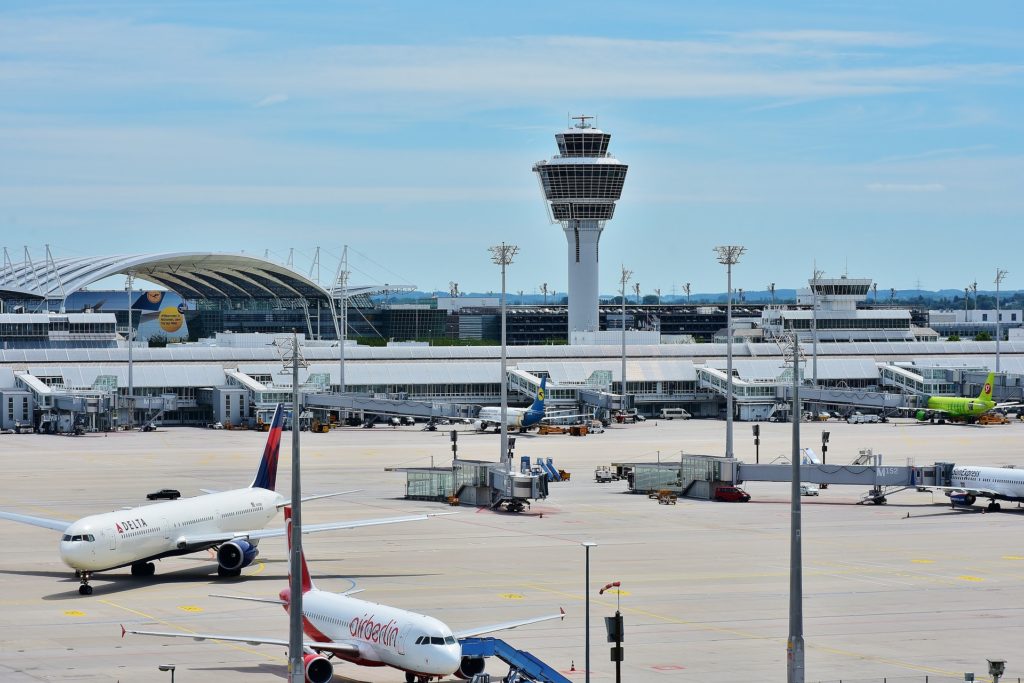 From the butterfly valve to the Iris® flow control valve
Since 1982, butterfly valves of size DN 300 (12'') have been used in bioreactors of the plant. The biology could not be satisfactorily controlled with the existing butterfly valves due to the highly fluctuating pollutant load from the de-icing waters of the new airport. In 1999 the valves were replaced by 16 Iris® diaphragm control valves, which have been working reliably in continuous operation ever since. The control of the oxygen content of the aeration tanks could be significantly improved by the Egger diaphragm valves. Since 2010, another 8 Iris® valves have been successfully commissioned.
The 24 diaphragm control valves each regulate a flow rate between 1500 and 3000 Nm³/h (880-1760 scfm).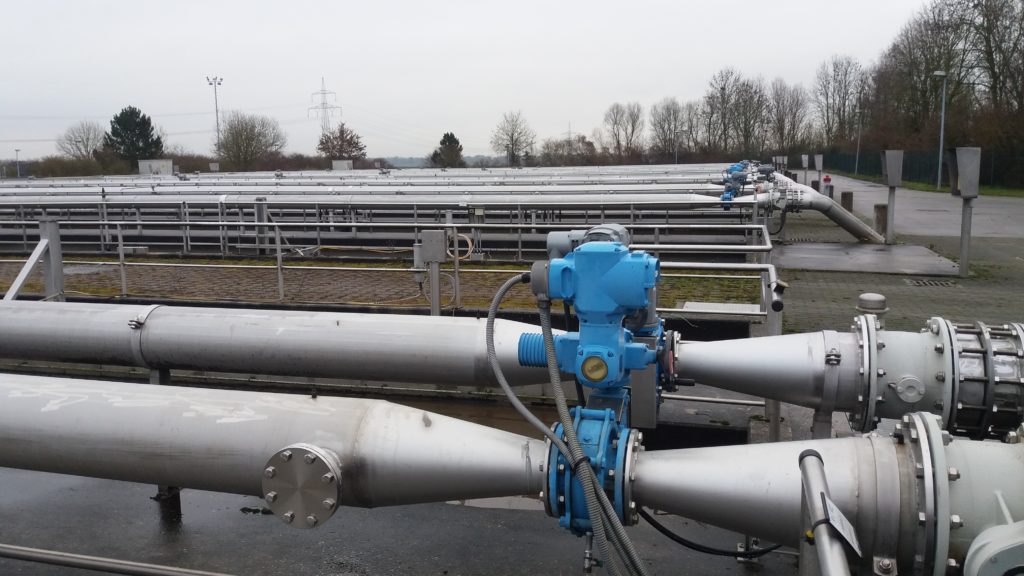 -> Link to the Reference Sheet Erdinger Moos in pdf format