Innovations for wastewater pumping with new Ability Smart Sensor and maintenance free pumping stations
At the previous Ifat, Swiss company Egger presented a further development of their completely retracted Turo centrifugal impeller TA for raw sewage conveyance. To date, a large number of pumping stations that are burdened with high solid loads (such as fibrous materials, wet wipes, etc.) have been successfully equipped with them. Blockages could be eliminated or – under extreme load – reduced to a minimum.
At Ifat 2018, the company is now presenting a low-clog and 100% dry-running-safe centrifugal pump hydraulic system. A further development of the Eurodyn hydrodynamic shaft seal in conjunction with Turo Vortex hydraulics makes absolutely dry-run safe use possible. The pump hydraulics and shaft seal operate completely contact-free. In the case of wastewater pumping operations that comply with the regulations, the pump set as designed by Egger enables 4-years of maintenance-free operation.
The Eurodyn hydrodynamic shaft seal works with the two physical states of water and gas. Egger takes advantage of this fact and recommends a vertical setup (Fig. 1). Gas which under certain circumstances collects at the highest point, i.e. before the shaft seal, thereby cannot cause harmful effects. The design is also extremely space-saving (Fig. 2), minimizing construction costs and allowing for the use of larger pumps in extremely narrow structures. The design is very user-friendly and saves alignment of the coupling when working on the pump unit.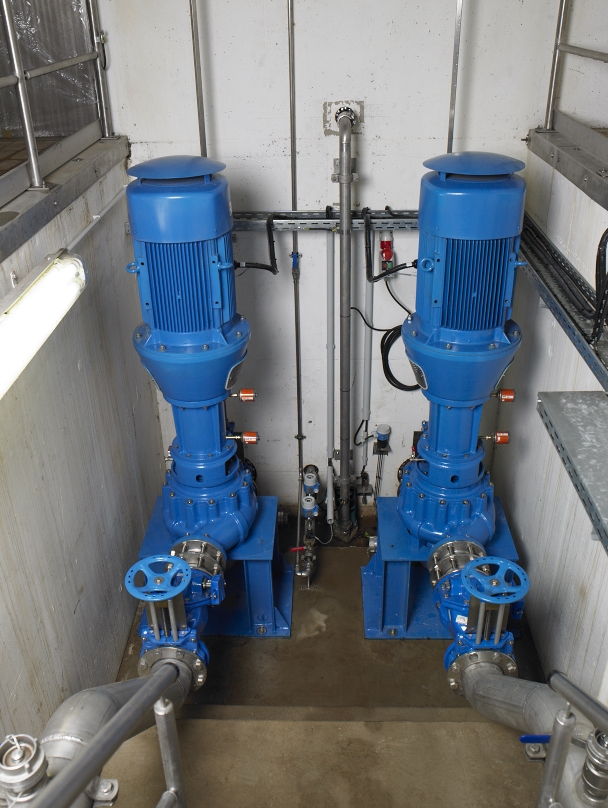 Energy and operating cost reduction through remote monitoring
In cooperation with ABB, pump manufacturer Egger has developed a novel solution for the remote monitoring of pumps. The aim of the development cooperation was complete transparency to improve operational safety for the pump and motor (Fig. 3). Continuous monitoring of the operating state of the entire pump unit increases the availability of the entire wastewater system. Egger will demonstrate this solution for the first time at Ifat 2018.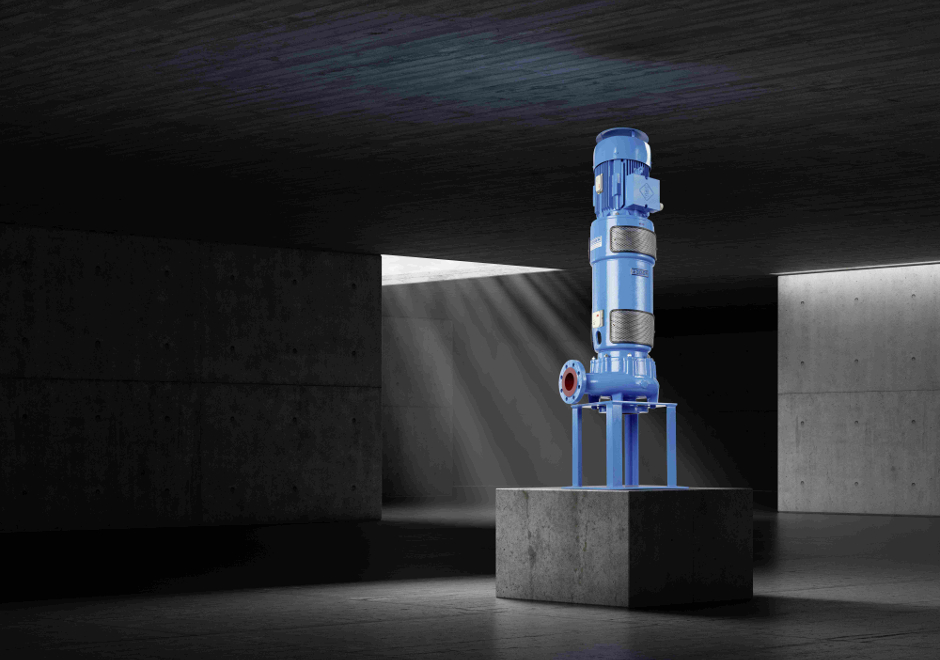 Egger Pump with Smart Sensor
The smart sensors deployed enable
pump speed,
overall vibrations,
imbalance,
cavitation and
early detection of pump failures
to be monitored. Egger offers pump service providers two service concepts based on this system. In the basic variant, the pump operator can transfer the desired data directly on site via a Bluetooth connection to a tablet or smartphone. With the monitoring variant, Egger offers the detection of trends by way of operating data evaluation stored in the cloud. This provides pump operators with the option of being able to better coordinate optimization and service processes. Continuous monitoring of complete pump sets together with electric motors revolutionizes established maintenance and repair concepts. As a result, this remote monitoring system warns of any problems early on and permits energy and operating cost savings.
Meet us during IFAT in Munich at booth 428 in Hall B1