Big Titanium axial propeller pump for the salt industry
In our production facilities in Cressier in the canton of Neuchâtel in Switzerland, many elbow propeller pumps for the salt industry have been manufactured in recent months. A special highlight was the production of an Egger axial flow pump in size DN 800 in titanium grade 12 (RPP 805 LB 7.2).
The Egger elbow pump was produced for a client in Russia, for the evaporation of a slurry brine. The axial pump, which weighs over 2 t, hangs in the pipeline and is driven by a 160 kW motor via V-belt drive.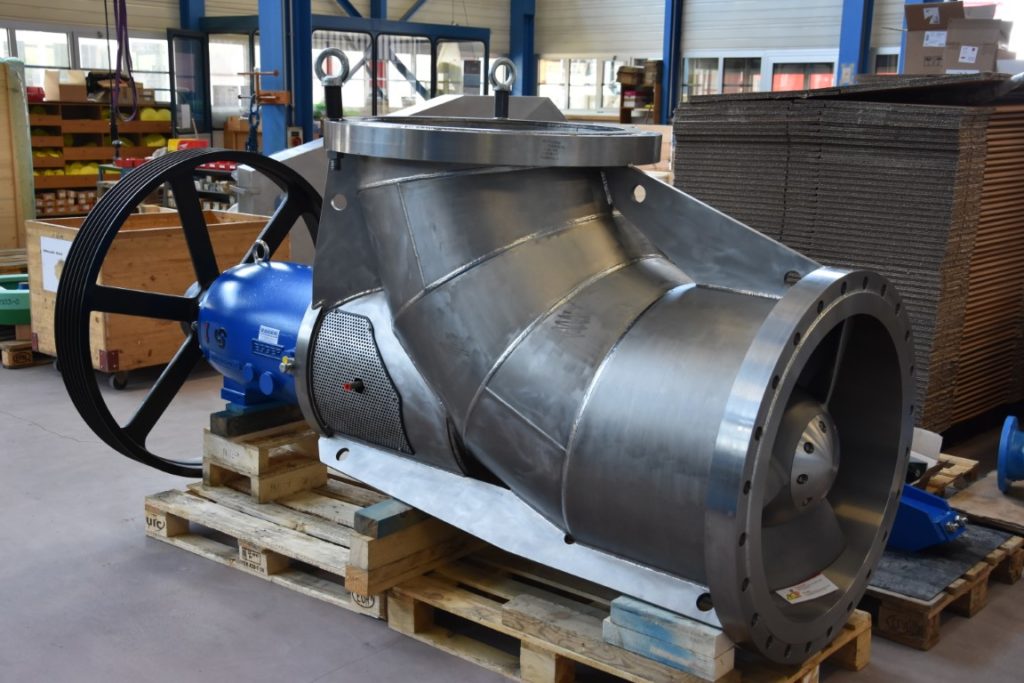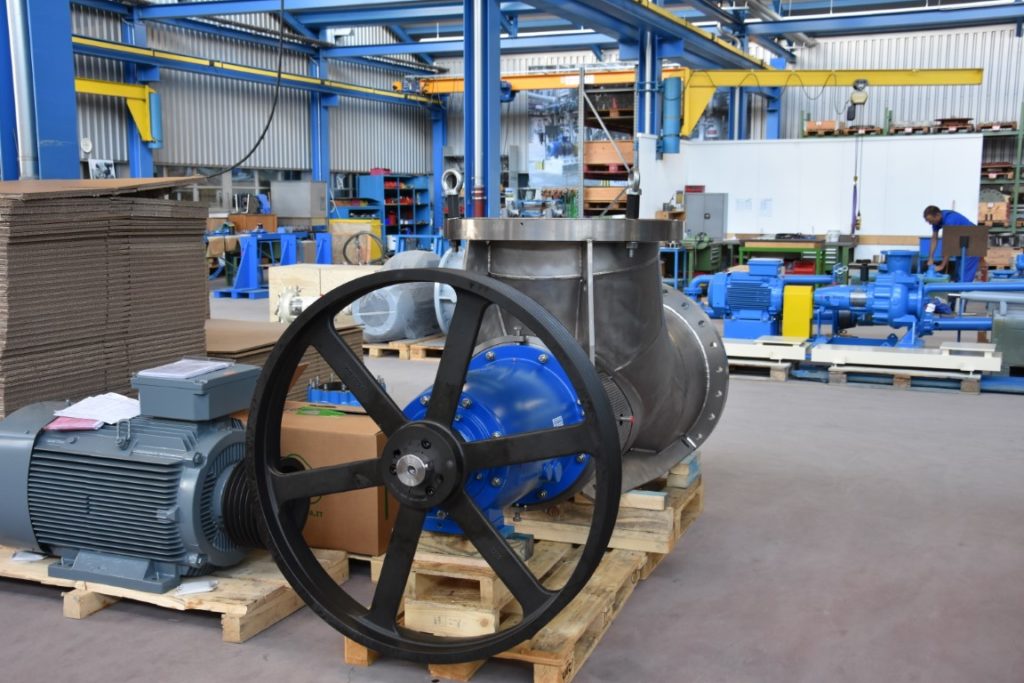 Click here to learn more about the Egger axial propeller pumps.